Spiritual Coaching Meditation App!
Available on iPhone / iPad and Android / Amazondevices
Good news! We are super excited to announce our new app, written and recorded by Kelly T. Smith- App Design Indie-goes.com. This app holds within it many different hypnosis sessions as well as meditation sessions that are all designed to help you release limited beliefs to living and creating your best life! The spiritual Coaching Meditation App was inspired by the lessons in the the Intuitive Life Coaching Oracle Deck, as well as the lessons in the Guiding Light Oracle card deck. So far there are a total of 13 sessions with the plan to add more in the future.  The sessions are both spiritual and self development related, helping you to face your challenges head on as well as going within to find the answers.

How does it work?
Here are some of the suggestions you will find in the Empowerment- Self Love Hypnosis session:
"You now believe and trust in yourself like never before. Your confidence soars and you make the connection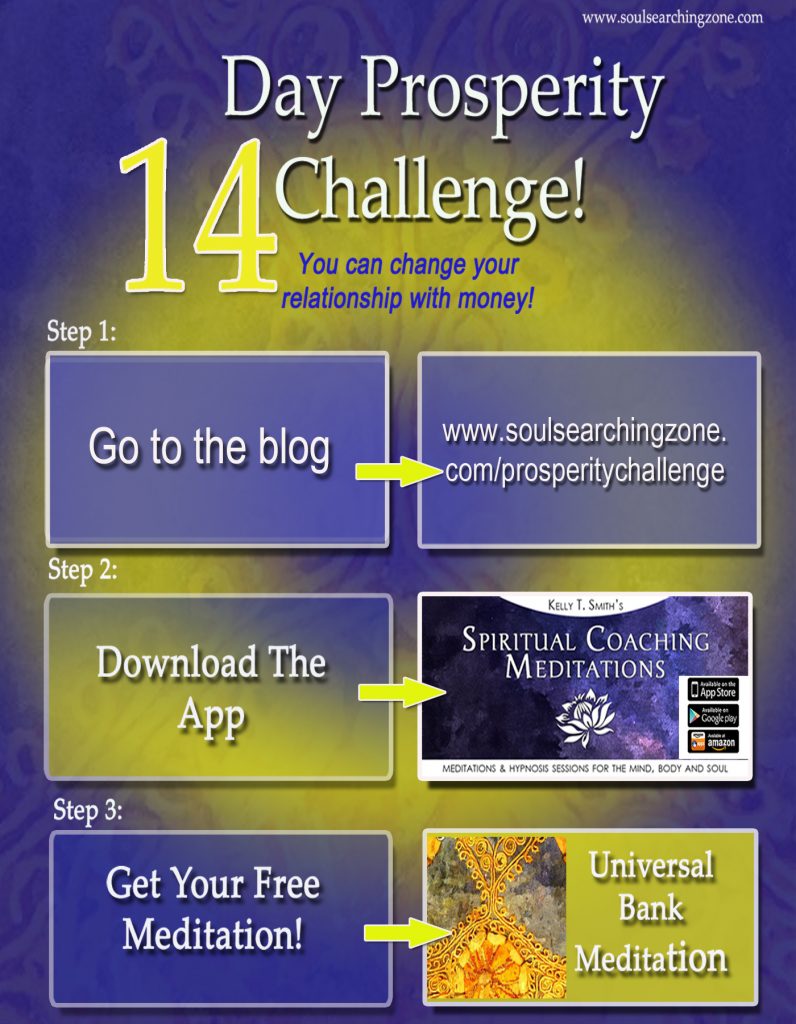 from your heart into your mind, that you truly are worthy, capable and trustworthy in every way shape and form. You are truly worthy, capable and trustworthy in every way shape and form. It is now effortless for you to believe in yourself, for you to trust in yourself, to accomplish all that you desire. You can fully trust that you are capable, that you are brilliant, deserving and worthy in every way." 
Those are just a few examples of the powerful suggestions that you will find in the Empowerment Self Love Hypnosis Session and there are many other hypnosis sessions in the app all designed to help you make those positive changes effortlessly and at a subconscious level.
What does it mean to be hypnotized?
Hypnosis is a natural altered state that causes the conscious mind to relax inducing a theta state to bring forward  the subconscious mind through slowing down the brain waves. The subconscious mind is then wide open to receive suggestions for change. Hypnosis is a natural state of being that most people find themselves in and out of during the course of their day. If you have ever completely zoned out while watching TV, that is a state of hypnosis. When our conscious mind is no longer the gate keeper, analyzing all of the data, deciding what to allow in and what to disregard, the subconscious mind is open for suggestion.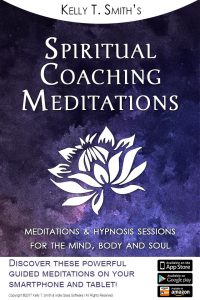 Can Hypnosis Harm You?
The biggest fear most people have about hypnosis is the fear that they could lose control or be controlled during a hypnosis session. You cannot be controlled during a session. Even when your conscious mind is relaxed, it is still there running in the background and the moment it hears a suggestion that it does not like, or feel safe with, it will wake up! Hypnosis is considered to be a very natural and safe way to create positive changes.

Can Everyone Be hypnotized?
Yes! All hypnosis is considered to be self hypnosis therefore you are in charge of if you allow it or block it. If you have a hard time relaxing and trusting the process you could unconsciously be choosing to block it and at the same time you are in charge of that choice. The more comfortable you feel, the more you trust the hypnotherapist the more likely you will be to relax into a hypnotic state.
What can I expect?
Hypnosis feels like a deep, deep relaxing feeling, a drifting and maybe even a floating sensation. Many people get sleep confused with hypnosis, but if you wake up at the end of the recording when it says…………………EYES WIDE OPEN, WIDE AWAKE………….Then you were not asleep but were instead in a deep sleep like state where your subconscious mind was open to receiving the suggestions from the sessions.
How do I know if it is working?
Hypnosis is a very natural process, you will naturally start to feel better and make more positive choices. This process is so natural that you might not even associate it with the hypnosis session. You will start to feel better and depending on what you are working on start to gradually notice changes. At the beginning hypnosis can bring up everything that has been pushed down, so it may take a couple weeks of listening fully to start to feel wonderful and begin to see the changes you are looking for.
How Can I get the best results?
Hypnosis works through repetition, so if you want to get results you cannot just listen one time and expect everything to change. Change will happen gradually when you listen to the audio sessions consistently. Repetition is key to re-programming the subconscious mind.
What Kind of Sessions are in the app?
We are glad you asked! As of right now, there are 13 different sessions to choose from and they are as follows:
Introduction (free!) Please listen to this first! You will find detailed instructions on how to use the sessions for the best results!
Universal Bank (create abundance in your life) (free!)
Open Your Heart to Receive
Body Image Blueprint
Re-program limited beliefs
Self-Sabotage
Empowerment And Self-Love
Inner Child
Authentic Self
Aura & Chakra Cleansing
Connecting With Your Higher Self
Past Life Regression
Spiritual Lesson
Meeting Your Spiritual Team
Can I mix up the sessions?
Yes! You can have fun switching on and off between two sessions during the week as long as they are complimentary to each other. The subconscious mind needs to be able to work on one theme at a time, so as long as the sessions compliment each other you can do that and it will actually help your progress! Let us look at some examples of how to mix them up.
Weight-loss or Weight Management-  If your focus is on attaining your perfect weight, than you would want to use the RE-PROGRAM LIMITED BELIEF"S HYPNOSIS SESSION. This session is designed to be universal and you can use it for any challenge or goal you have! It works wonderfully for anything. You want to make sure that you have your intention in your awareness at the beginning of your session. So think of your perfect weight and the hypnosis session will guide you through releasing all of your limited beliefs in regards to your perfect weight and than walk you through re-programming your subconscious mind with powerful beliefs that support your goals. You could listen to that 2 or 3 times a week and then you can switch off to the BODY IMAGE BLUEPRINT- This session helps you to re-program your relationship with your body and assists you with making positive healthy changes! When used together this is a powerful duo for loving your body, feel healthy, happy and beautiful and working toward positive physical transformations! ( For best results listen to these together for at least a total of 4 times a week for 30 days!
Prosperity and abundance- If your focus is on prosperity, there are 3 sessions you can choose between that would work well together. Of course the RE-PROGRAM LIMITED BELIEF SESSION- think of your intention, your goal and this session will powerfully walk you through releasing all beliefs that no longer server you, so you can reach your financial goals! UNIVERSAL BANK MEDITATION- this meditation helps to raise your energetic vibration as it gets you back into a state of gratitude and helps you to feel abundant and prosperous right here and now and this very moment! OPEN YOUR HEART TO RECEIVE HYPNOSIS SESSION- this hypnosis session has powerful suggestions for allowing you to receive all that you are worthy of and more. It helps align you with the powerful energy of your heart and open it to all that you are worthy of! Use these sessions together and you have a powerful trio for abundance and prosperity! You can mix and match these 3 just make sure to listen at least a total of 4 sessions a week for 30 days or more.
Stepping into your highest potential- If your focus is reaching your highest potential and being your best self, I recommend starting out with the ALIGNING WITH YOUR AUTHENTIC SELF HYPNOSIS SESSION. This is a beautiful session for helping you to uncover all the ways you may not be making the choices that are best for you. You could pair it with the powerful EMPOWERMENT- SELF LOVE HYPNOSIS Session- this sessions helps you to strengthen your trust and belief in yourself which is a must when you are working on self improvement. This session will guide you toward trusting yourself, honoring your needs believing in yourself and learn to make powerful life changing decisions that encourage forward movement! You may also want to pair these sessions with the powerful SELF SABOTAGE MEDITATION- this meditation uses powerful visualizations and metaphors to walk you through releasing stuck emotions, past situations and limited beliefs that keep you stuck and holding yourself back.
Self Healing– If your focus is on self healing, a good trio to start with would be the SELF LOVE- EMPOWERMENT HYPNOSIS, INNER CHILD HEALING and CONNECTING WITH YOUR HIGHER SELF.
Relationship Healing- INNER CHILD, Self- LOVE EMPOWERMENT and SPIRITUAL LESSONS MEDITATION! If your relationship is Karmic and you would like to release a past life, then the past life regression could also work great with your focus of relationship healing!
Spiritual Growth- AURA AND CHAKRA CLEANSING MEDITATION, CONNECTING WITH YOUR HIGHER SELF, PAST LIFE REGRESSION, MEETING YOUR SPIRITUAL TEAM.  This would be a great set to start with for spiritual awareness.
As you can see all of the sessions in the app are quite versatile and can be grouped together to work on one specific goal! Are you ready to get started?

What are some of our APP users saying?
by Senses jr
"Finally. This is more than an app, it is loving, caring, wisdom that seeps into your heart, soul and mind. Thank you." ~Apple USER